Sean Clothing
Sean John Clothing Discounts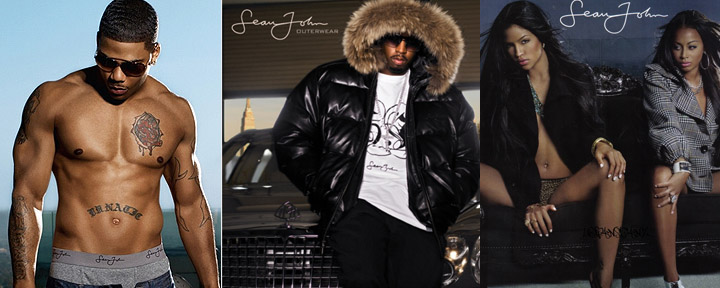 ---


---
---
Sean John on Ebay

Check out Hot Bargains for Sean John Clothing on Ebay





---
Sean John on Amazon

---

Sean Clothing is one of the top urban clothing lines on the market today. Sean John Combs also known as "P. Diddy" started his clothing line back in 1998. His clothing line collection has grown from an urban label to international style.
He brings his acute sense of style to his signature collection of sportswear, underwear, outerwear, tailored suits, boys clothing, fragrances, accessories, women's wear, and eyewear. The New York Times did a front page article on Sean John clothing in February of 2002, that bestowed praise upon the fashion house for its interminable success. P.Diddy himself says that Sean John clothing is not looking for a quick hit, but is rather committed to the quality and design of its men's products. We would ultimately like to be viewed as the Future of Fashion, he said.
And the media agrees. The New York Times cited Sean John clothing as the most likely of the celebrity brands to gain a large following. The reason for this is that Mr. Combs is staying closely involved with the Sean John clothing design and keeping most of it under its own label, rather than licensing it to other companies.
Since their release in1998 the company has been nominated by the Council of Fashion Designers in America for their excellence in design. They were also awarded the CFDA Men's Designer of the Year award in 2004. They even have produced their own runway show which aired on E! Television the winter of 2001.
The company has been expanding and has included suits, bottoms, outerwear and hats to their clothing line. They have also released their own cologne which became the best selling fragrance in the United States. Sean Clothing