DEREON CLOTHING
DEREON CLOTHING
____________________________________________________________________________________________________
---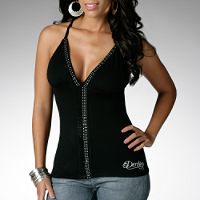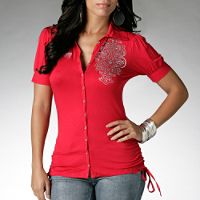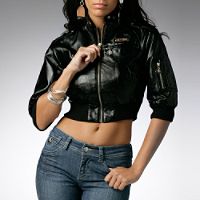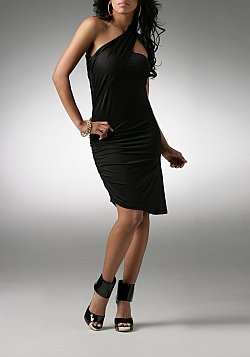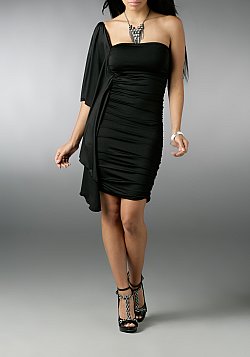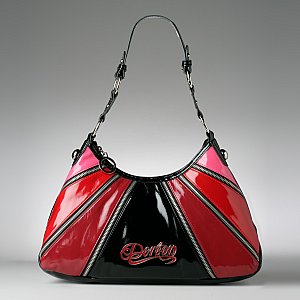 ---

Find Hot Deals for Dereon on Ebay





---
It is true that in the entertainment world, a lot of singers, rappers, and actors have a signature clothing line. Few however, have brought the class, sensuality, and sophistication found in the House of Dereon clothing line. Founded in 2006 by mega superstar Beyonce, the talented singer, writer, dancer, and actress rallied some talented people to help her create her clothing company. At the helm with Beyonce is Tina Knowles, Beyonce's mother and a seamstress, who is responsible for most of the fashions worn by Beyonce and the now defunct Destiny's Child. In fact, it was the buzz surrounding Tina Knowles' one of a kind creations that sparked interest in the clothing the ladies wore in their music videos and public appearances and caused Beyonce and Tina to see the potential of creating their own fashion brand.
Part of the inspiration and the name for the brand comes from Agnez Dereon, the grandmother of Beyonce. Agnez custom tailored pieces for private clients in Louisiana during her life and became well known for eye-catching designs, which often included lace and beads. The House of Dereon jeans, tops and other items take elements from three generations: Agnez's era in the 40s, Tina's era in the 70s and the contemporary era of Beyonce. The mix of retro and vintage styles incorporated with modern hip hop influences and elements from Beyonce's Creole ancestry make for a one of a kind line that has quickly resonated with fans and achieved acclaim from fashion critics. Nowadays Beyonce and her sister, Solange, model Dereon clothing, but Beyonce is more than just a figurehead. She also assists and contributes design ideas to the items featured at the House of Dereon.
Dereon jeans and clothing is geared towards women of all ages. Dereon Curvelicious is their line for plus size women. Part of the appeal of the Curvelicious line is the wide range of jeans that are designed to fit a curvier bottom and hips. The junior line features more moderately priced items for a younger age group. Bright colors and patterns, studs and luxury materials are used to create a signature look. Boot cut and skinny jeans, printed and baby doll tops, cropped denim jackets, hoodies, pencil skirts and jumpsuits are included in Dereon clothing, along with handbags, sunglasses, hats and active wear.
Dereon shoes are multi toned and ultra feminine, with sneakers, sandals, boots, and stilettos included. Items in the line are affordable for most consumers and are cheaper than designer items found in other top brands. According to Tina Knowles, it was important to keep the prices reasonable for consumers while ensuring quality, luxury, and the couture touch.
The tagline for the House of Dereon collection is "Couture.Kick.Soul." Agnez's strong spirit and willingness to work hard for her family represents the soul. Tina, a talented designer for Beyonce and Destiny's Child, represents the creativity and design skills needed for couture. While Beyonce, a superstar, fashion icon, and chameleon in the entertainment industry, gives the kick. So if you are looking for a hot new style to take to the street, take a look at Dereon clothing. Dereon Clothing